The Corona Pandemic is affecting the lives and livelihoods of millions of people around the globe and our industry is surely in for a few very slow months— people are  into survival mode, thinking more about essential supplies rather than jewelry.
In these times retail jewelers can win immense goodwill by providing support for their communities — paying their employees sick leave if they don't qualify under the recent USA legislation,  if they are not already doing so — including allowing employees to take off to help and ill family member;  sponsoring testing in areas which are not participating in such measures, and supply-drives to help those unable to stock up on essentials.
Then, announce this police in place  of the usual promotional special sale of the  week, and in your social media posts. Stress your ties to the community.
Of course it will be a difficult decision because, without a miracle, we are all in for a pretty soft first half of the year, which may knock on to the second half.  The temptation to spend as little as possible is there, but think of this as an investment, rather than an expense.
This idea come to me when the GIA announced it was ensuring all of its employees would have adequate sick leave, including  time to care for a family member if they became ill. Even though I had just left, I felt a strong surge of pride that I worked 19 years for an organization that cared so much about its workers. Some local utilities have pledged not to cut or suspend services for customers behind in their bills and I have read of other local businesses pledged to pitch in with resources, even sponsoring testing, if the tests are not paid by the state or federal government.  I will damn sure patronize them once this pandemic winter passes over.
Businesses are integral parts of every community and jewelers are an integral part of neighbors'weddings, graduations, anniversaries and — perhaps even a guilt trip— and there's no more effective way of demonstrating commitment to your community than by coming through in a time of need.  People don't forget that.
I created this website to advise and comment on issues regarding sustainability and best business practices, which most people tend to think of pertaining to gemstone mining and cutting, but not at the retail counter.  But this is where the goodwill of the consumer counts to most so it's very relevant here.
With all the negativity going on, this is a chance to be different — way different — and the goodwill that will come back will be much greater than any 20% off sale will ever generate.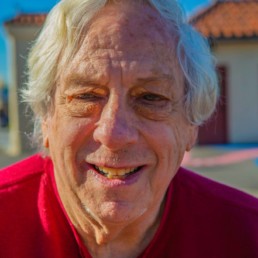 Along with his 40 plus years of experience in the gemstone industry, Russell is author of white papers and columns, a consultant for International strategies, advisor of Public Relations staff, a spokesperson for economic, social and other issues affecting diamond, gemstone, cultured pearl industries.